4º Internacional Bridge Festival 30.11.2019 – 08.12.2019 / SUNWAY SITGES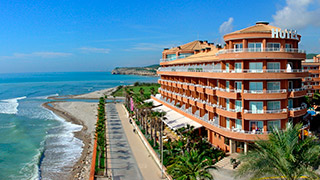 For registrations made before 15 September you will be given a free lunch for two at our restaurant Acqua.
Entry fees are included in all tournaments for minimum stays of 8 nights.

* Free participation will not be included if the reservation was made through an external tourist provider (travel agency, web portals, etc.)
The Hotel Sunway Playa Golf & Spa Sitges is pleased to announce that it will host the Sunway International Bridge Festival of Sitges, from 30 November to 08 December 2019, with more than 15.500 € in prize money.
This official website of the tournament contains all the Festival information (rules, registration fee, accommodation, etc), as well as the contact details of the Organization, in case you have any further questions.